Welcome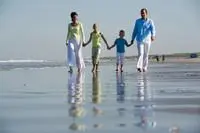 Coronavirus (Covid-19): We are open but please read this before coming to the office: Covid-19 Office Policy
Are you experiencing a difficult situation in your life, in your relationship or your family?
Are you feeling overwhelmed by stress, worry, or painful

symptoms

of depression , PTSD and

anxiety

?
Are you struggling with the feelings of grief or panic that arise from a loss

or a life transition

?
Are you afraid that you are "

too sensitive?"
Your present concern is finding someone with whom you will feel comfortable. You need to feel confident that a connection will be made, that your needs will be understood and that you will get real help that makes a difference. You want to find answers, relief from your symptoms and get your life on track.
Regardless of your circumstances, state of mind or reason for seeking therapy, I can help you find your way through this difficult time in your life.
Call or text 410-757-4720 to schedule a

free

10 minute phone consultation.